We are truly excited to announce a Club Support Partnership with the team at Dr Golf which is availble to all Gloucestershire affiliated clubs . On the back of utilising the groundbreaking fitness platform with our performance players where we continue to enjoy huge measurable success, we have secured heavily preferential rates for our affilaited clubs to take advantage of.
What is Dr Golf?
Firstly, the platform is not just for elite golfers it is designed for golfers of all levels, ages and abilities. Dr Golf is an on demand fitness platform, whenever you want to work out. Users can access hundreds of golf related classes, general workouts and nutritional information, all tailored to individuals. It's the best bit of a personal trainer, with added convenience. The golf specific sessions include posture, hip mobility, spine mobility, strength, power and core stability. There are specfiic workouts for Seniors desgined to improve fitness and aid playing longevity. With over 1500 classes there are sessions to suit everyone.
Whether it's mobility, strength, yoga, circuits or nutrition, the online health club provides you with complete all round support to help you maintain, improve and enjoy your lifestyle and performance.
Please click here to view the Dr Golf club brochure
Click Here to view a promotional video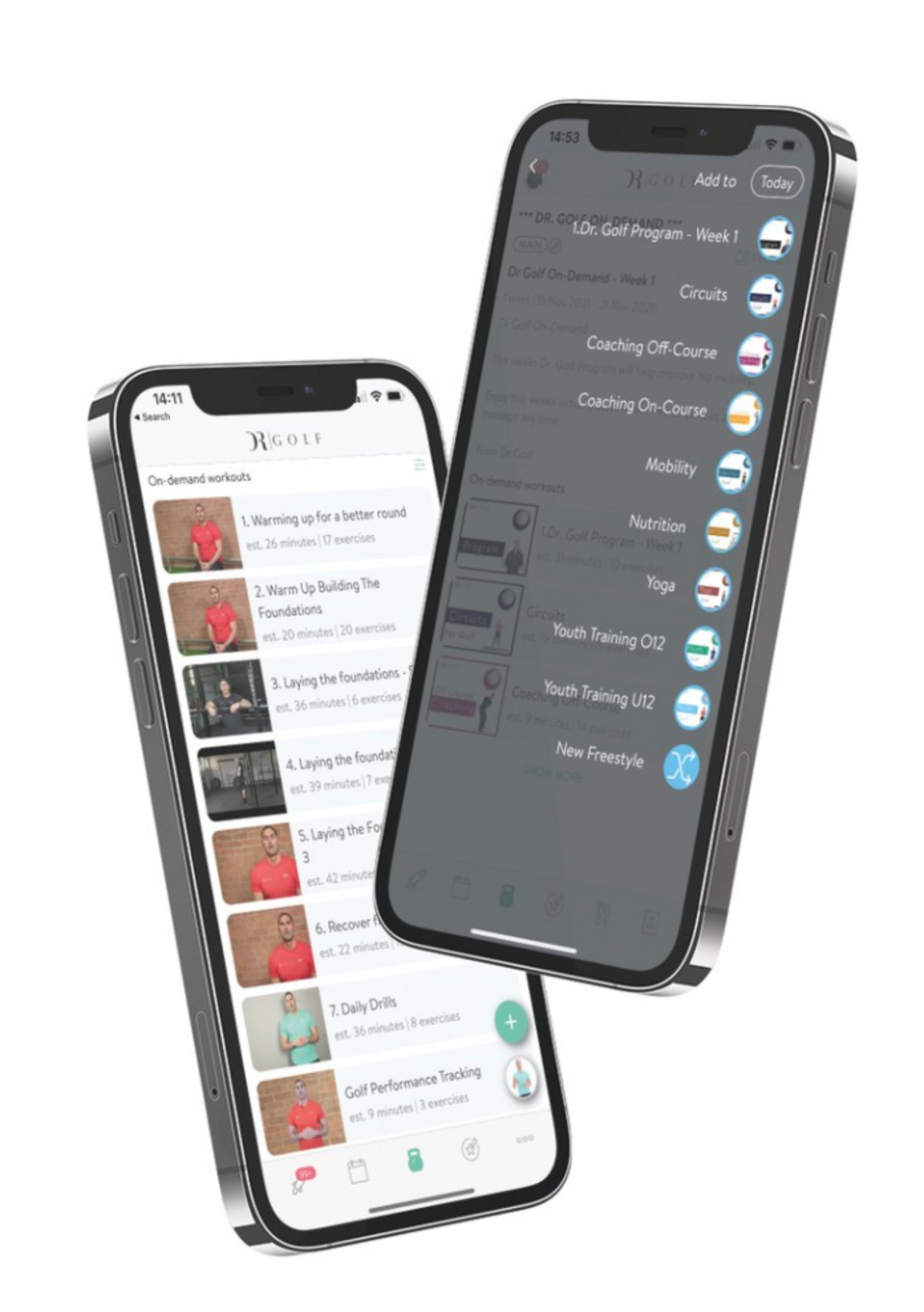 How much does it cost?
It is a lot less than you may think and t o give all of your club members access to the Dr Golf platform which when activated through the GGU costs just £250.00 for an intial 12 month subsciption. For a lot of cubs that will work out at as little as 50p per member!
The best part is that the Dr Golf team take care of virtually all of the adminstration and set up so you can use the spare time to complete some of the workouts for yourself.
How to sign up?
Join many other clubs within Gloucestershire and register your club. To find out more about the Gloucestershire Club Support partnership with Dr Golf please contact Dean Newbold (Executive Secretary) on secretary@gloucestershiregolfunion.co.uk or 07936416775.