Seniors Championship
On Wednesday 3rd August exactly 100 Senior golfers from across Gloucestershire took to Henbury GC to battle it out to be crowned GGU Seniors Champion. The golf course was presented beautifully despite the recent dry weather and there was some welcome but unexpected rain which affected the early starters. After the rain cleared it turned out to be a good day for golf. Despite having his front 9 affected by the rain, the best score in from the early starters was from William Cruickshank (Cotswold Edge) with a tremendous 68 (-1) which was also a net 58! William said that he knew he was going well but his aim was to shoot his age of which he did and if anything else came of the round then it was a bonus. 68 was the target for the late starters and it left William with a very long wait to find out if it was good enough or if extra holes were required to find the Champion. A few players came close and most notably Nigel Gravell (Players Club) after a 70 but William's 68 stayed on top of the leaderboard and he was crowned GGU Seniors Champion.
The full list of winners from the day were as follows:
The Nett champion was:
William Cruickshank (Cotswold Edge) runner up Andrew McGarry (Henbury)
The age group categories were won by:
55-59 Andy Wright (Long Ashton), runner up Steve York (Shirehampton Park)
60-64 Nick Barwood (Knowle), runner up Andy Cook (Cirencester)
65-69 Alan Dangerfield (Minchinhampton), runner up Nigel Belletty (Henbury)
Over 70s Stuart Russell (Cotswold Hills), runner up Hugh Purvis (Long Ashton)
The team competition for the MacAllan Trophy was successfully defending by the Cotswold Edge team of Vernon Chappell, Willie Cruickshank, and Andy Cocking.
CLICK HERE to view the full scores
We wish William the very best of luck when he represents Gloucestershire in the England Golf Champion of Champions event at Woodhall Spa in September. Our thanks go to all at Henbury GC for their warm hospitality throughout the day and for playing such excellent hosts to the Championship.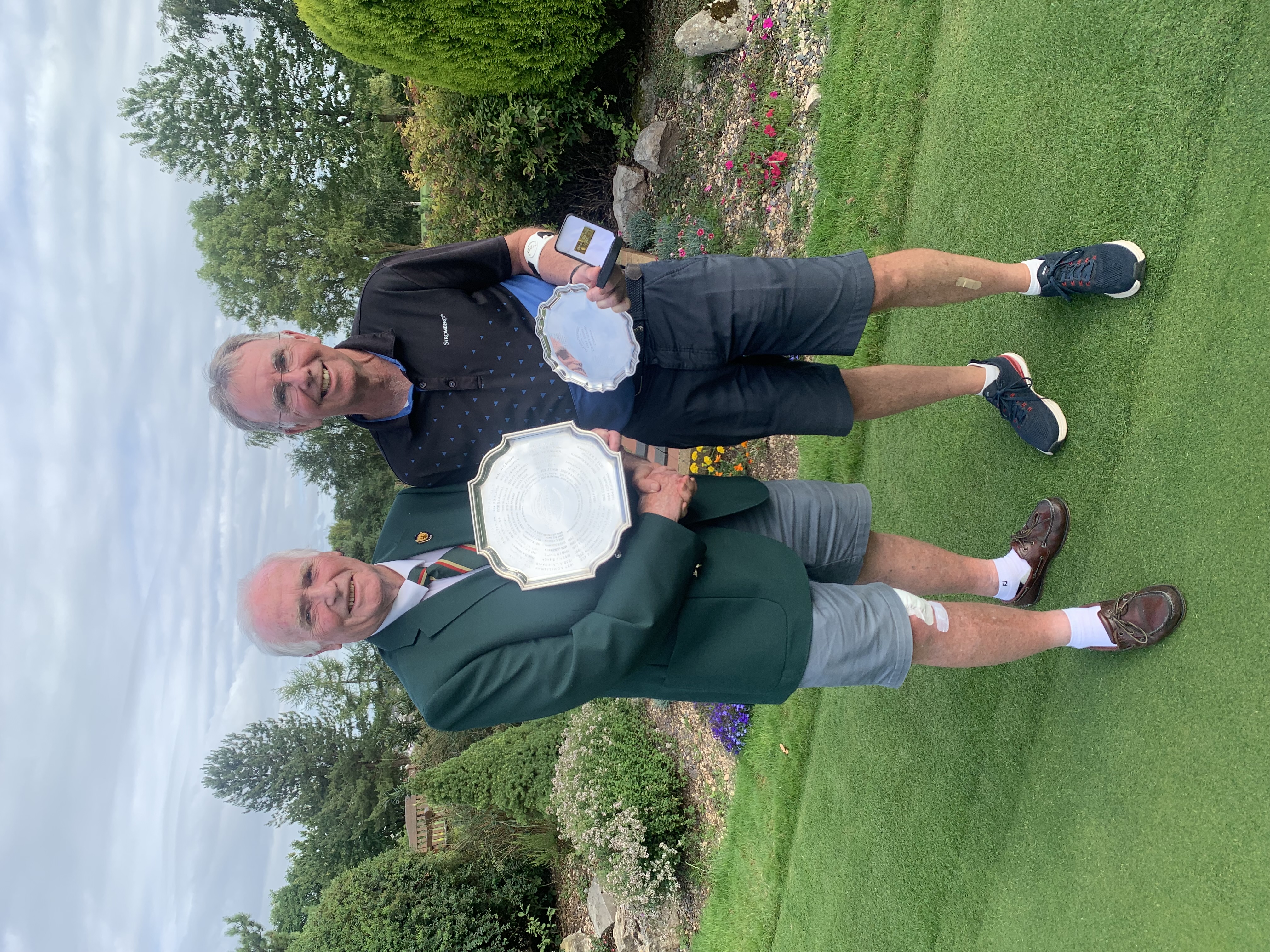 William Cruickshank (R) with President Steve Sheppard (L)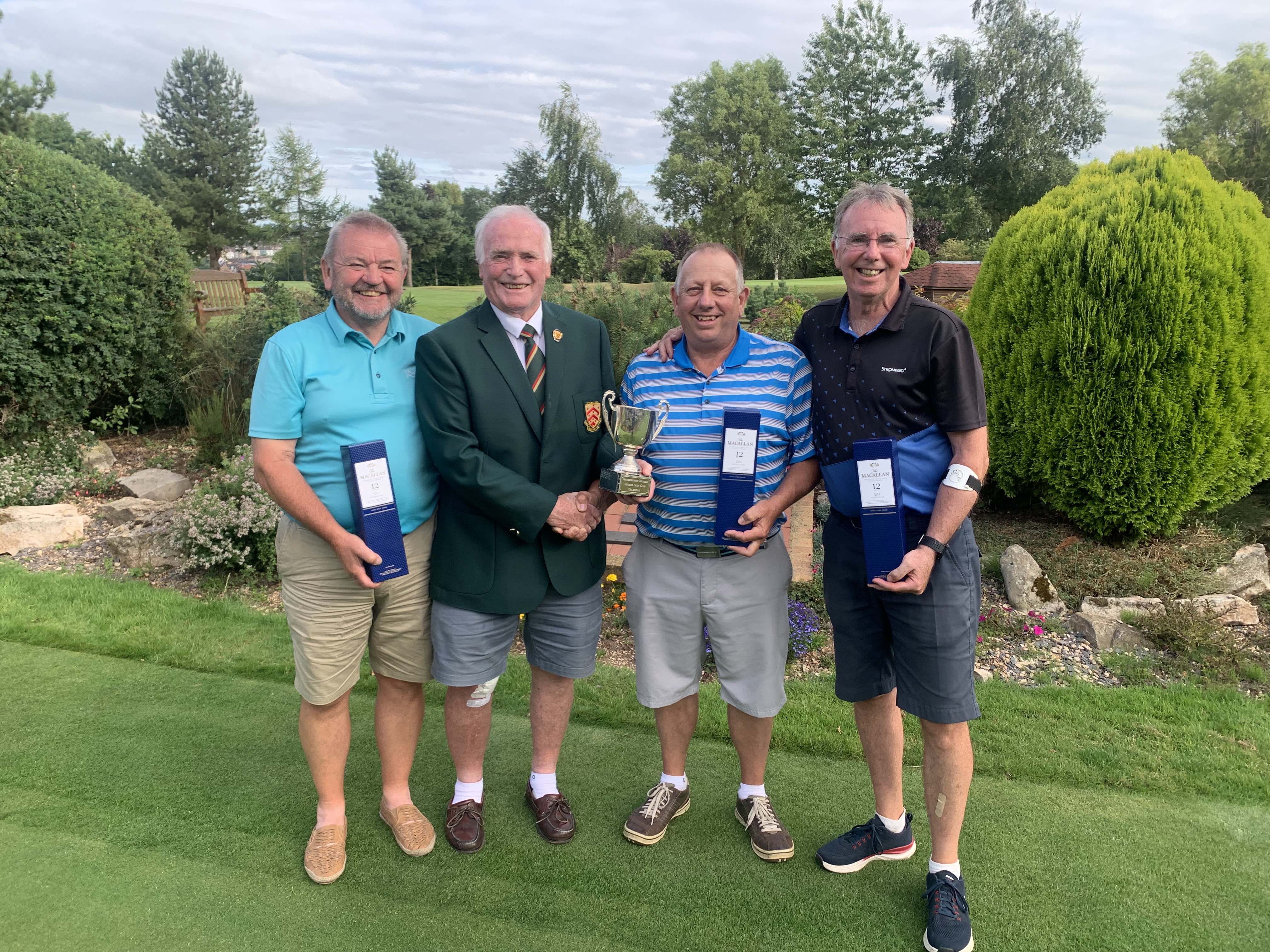 MacAllan Cup winners, Andy Cocking, Vern Chappell & William Cruickshank