England Golf President 2024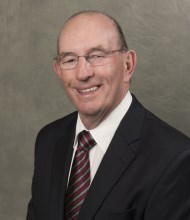 It is with tremendous pleasure that we announce that Ian Watkins has been confirmed as the President of England Golf for 2024. Ian will serve as Vice President in 2023 before taking on the Presidency in 2024 in what will be an action-packed year as England Golf celebrates its' centenary. This is a great honour, and we are truly delighted that Ian has been chosen to hold such a prestigious position during a historic year for the organisation. It is fitting tribute for someone who has not only been devoted to Gloucestershire but the game of golf for many years.
I am sure many of you will join the GGU in wishing Ian the very best with all that the role entails.